Dr. Federica Sparnelli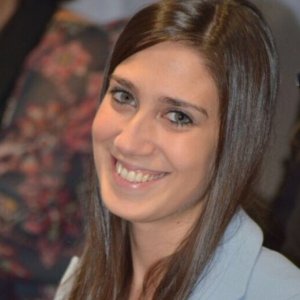 Dr. Federica Sparnelli is a Certified Linari Medical Therapist, licensed to administer AvDesk therapies in children and adults with visual field disorders.
Dr. Federica Sparnelli, an orthoptist and assistant professor of ophthalmology, graduated from the University of Naples Federico II. She works in orthoptic evaluations and rehabilitations in children and adults, low vision and ophthalmic care by assisting the ophthalmologist in performing eye examinations and instrumental semeiotics examinations.
He works in a multidisciplinary team also taking an interest in visual-perceptual and visual-motor impairments associated with specific learning disorders.
He practices in Treviso (Italy) at several private practices.
Thanks to her Linari Medical qualification, Dr. Sparnelli offers the possibility to follow patients in the Triveneto region at her offices or directly at their homes and remotely in the rest of Italy.
Contact me
Please fill out the form for a quick contact