Dr. Alice Tonelli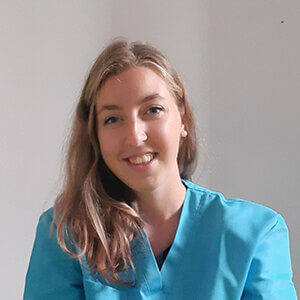 Dr. Tonelli is a Linari Medical Certified Therapist, qualified to administer AvDesk therapies to children and adults with visual impairment.
Doc Alice Tonelli is a Neuropsychomotricist of the developmental age, graduated in NeuroTherapy and Psychomotricity of the Evolutionary Age at the University of Pisa with a thesis in"Audiovisual stimulation training in telerehabilitation for patients in developmental age with field of view". He currently works as a Neuropsychomotricist of the developmental age as a freelancer at the Zefiro studio in Massa-Carrara and the AIVe center in Querceta.
Thanks to the Linari Medical qualification, Dr. Tonelli offers the possibility to undergo therapy in your office or comfortably at home, following you remotely, depending on your preferences.
Contact me
Please fill out the form for a quick contact