Dr. Carmine Catalano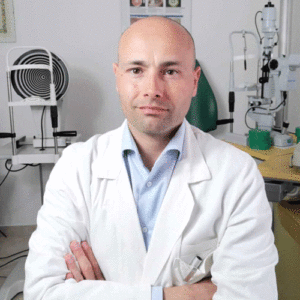 Dr. Catalano is a Linari Medical Certified Doctor, qualified to administer AvDesk therapies to children and adults with visual impairment.
Dr.Catalano is involved in eye examination, laser treatment for the cornea and retina, ultrasound of the anterior and posterior segment, corneal topography, OCT examination, facial cosmetic surgery, cataract surgery and cross-linking. He's an expert in the diagnosis and treatment of the retinal pathologies, the cornea and glaucoma. He also performs online medical consultations on doctorium.it
Thanks to the Linari Medical qualification, Dr. Catalano offers the possibility to undergo therapy in your office or comfortably at home, following you remotely, depending on your preferences.
Contact me
Please fill out the form for a quick contact