Dr. Grazia Palmisano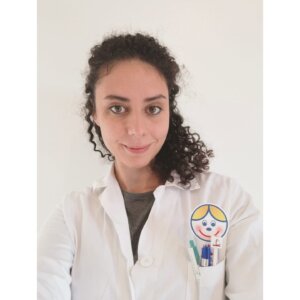 Dr. Palmisano is a Linari Medical Certified Therapist, qualified to administer AvDesk therapies to children and adults with visual impairment.
Doc Palmisano is Assistant Orthoptist in Ophthalmology. Graduated in Optics and Optometry from the University of Salento, she also obtained a degree in Orthoptics and Ophthalmological Assistance from the University of Bari Aldo Moro.
She currently works as an Orthoptist and Assistant of Ophthalmology and Optician Optometrist as a Freelancer both in his Private Practice and collaborating in an Ophthalmologist Studio in Taranto. Her skills range from: Anamnesis, screening and orthoptic examinations, Visual rehabilitation for Amblyopia and functional deficits of the Visual System, Computerized Visual Field, Low Vision Rehabilitation, DSA and Dyspraxia and Strabismus, Flicker Stimulation and application of therapeutic contact lenses.
Thanks to the Linari Medical qualification, Dr. Palmisano offers the possibility to undergo therapy in your office or comfortably at home, following you remotely, depending on your preferences.
Contact me
Please fill out the form for a quick contact