Dr. Graziana Romano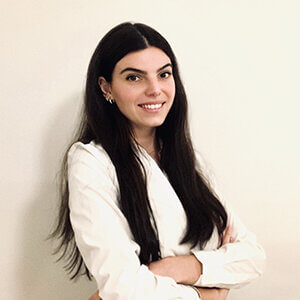 Dr. Graziana Romano is a Linari Medical Certified Therapist, qualified to administer AvDesk therapies to children and adults with visual impairment.
Graduated in psychology with a master's degree in cognitive neuroscience, Doc. Grazia Romano is also following a II level master in "clinical neuroscience: neuropsychological and neuromotor rehabilitation".
Since her studies, Doc.Graziana Romano has been following different internships in clinics in Sicily and Parma, where she's now following a professionalizing internship in a psychiatric and rehabilitation clinic.
Thanks to the Linari Medical qualification, Dr. Romano offers the possibility to undergo therapy in your office or comfortably at home, following you remotely, depending on your preferences.
Contact me
Please fill out the form for a quick contact