Dr. Stefano Ercole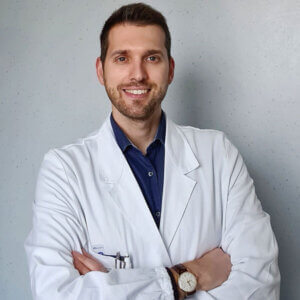 Doc. Ercole has the Linari Medical Certification to provide AvDesk's® therapies to adult and children affected by visual field deficit.
Graduated with full marks in medicine and surgery at the University of Verona with subsequent Specialization Diploma in Ophthalmology with honors at the University of Padua where he paid particular attention to glaucomatous pathology, medical retina and at the specialized Center for infantile and developmental low vision of the Veneto Region and Center of the ERN-EYE European Network for Rare Ocular Diseases. Later, he refined his rehabilitation techniques at the Italian School of Low Vision.
He currently works as an executive medical specialist in Ophthalmology and a qualified expert in Low Vision at the San Bortolo Hospital in Vicenza, where he is in charge of identifying the best rehabilitation and support strategy for patients with visual impairments.
Contact me
Please fill out the form for a quick contact